bollywood actress ally nude The 5k budget category is the most asked and popular category for phone buyers. A consumer needs the best phone, which can perform various tasks at a low cost. First of all, let me tell you that the Xiaomi redmi I 1s, well it's a really amazing mobile phone in its budget. The features which xiaomi is giving are totally fantastic. At a low-cost, Chinese company xiaomi is totally rocking the consumers.
go here BUT, there are some reasons which really disappointing the Indian consumers, the bad after sale service. To fulfill the needs of Indian consumers, a company needs a trust. The xiaomi is giving good specs, but they are not providing the good after-sale services. Let's take an example that a consumer bought xiaomi and if he got some malfunction with the phone then to get it repaired he needs to spend quite a good amount and if he gives his mobile to an unauthorized seller then the warranty of mobile will be expired, that's quite bad for Indians.
https://www.mycomputererror.com/discounted-microsoft-office-ly45rrsn39/ The second thing is, Not available in sufficient quantity. They are selling exclusively on the Flipkart only and India  a consumer buys a phone after checking it from their hands. So selling phones only from the internet will be a bad experience for Indians and even their phones are out of stock most of the time.
→ Coolpad Dazen 1 – Rs.5999
This phone has Processor of 1.2 GHz Quad Core & RAM of 2.0 GB. The Display size is 5 inches (Medium) – 720×1280 px HD. The rear camera is of 8 MP with Single LED Flash and 5 MP Front. It has bad battery backup but still it has 2500 mAH, Li-Ion battery.
The Storage is of 8 GB Internal and Expandable Up To 32 GB
→ Infocus M260 – Rs.3899
This is new and latest smartphone launched by American mobile company infocus. The m260 is a dual sim smartphone which runs on android lollipop OS. It is powered by 1.3 Ghz processor, 1GB ram and for storage it comes with 8 GB inbuilt storage and 32 GB expandable storage.
The screen size of this phone is 4.5 inches. Rear camera is of 5 Megapixel with flash. The battery capacity is 2000 mAh. The best thing about this phone is its price and features. Its a good pick for 2016.
→ Infocus M2 4G – Rs.5499
On 21 July 2015, American mobile maker company InFocus introduced their latest smartphone M2 4G in India. It runs on Kitkat operating system. This mobile phone is powered by 1.2 Ghz processor with 1gb of ram.
It has 4.2 inches of HD IPS Touchscreen Display, It also features 8 mp of rear camera and 8 mp of the front camera too. It's 2010 mAh battery gives 280 hrs of standby and 8 hrs of talk-time.
It's connectivity features are Dual Sim, 3G, GPS, Wi-Fi, Bluetooth, USB. This 4G phone under 6000 is available in two colors only, black and white.
→ Micromax Unite 3 – Rs.5562
It was announced on 4 may 2015. It is an upgraded model of unite 2, The Micromax unite 3 has a 5 MegaPixel rear camera and a 2 MegaPixel front-facing camera that will not disappoint you, well it's pretty good. The companies like Nokia uses software to increase the quality of an image taken from the camera but currently Micromax does not have this type of technology so you can't expect a so awesome experience from the cameras.
The unite 3 features a 4.7-inch WVGA IPS Touchscreen Display. It runs on android lollipop operating system. The processor used in unite 2 is 1.3 GHz quad-core processor and comes with the 1GB of RAM and thankfully it has 8GB of  internal memory that can be expanded up to 32GB.
The phone is the dual sim and a good battery backup. For connectivity, it has Dual Sim, 3G, GPS, Wi-Fi, Bluetooth, USB. unite 3 is available in 3 colors: blue, black, white.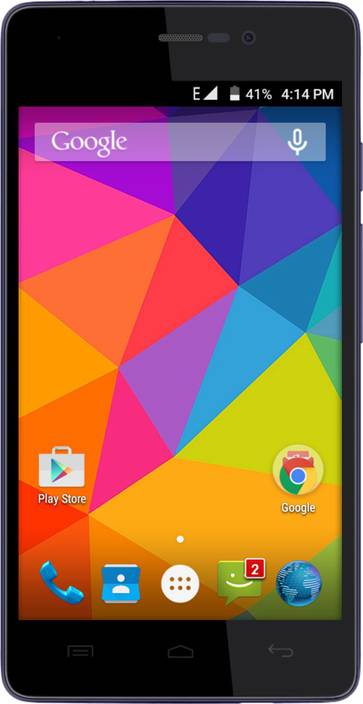 → Micromax Canvas Xpress 2 – Rs.5999
On 27 july 2015, Micromax announced it's latest smartphone and named it Xpress 2. It runs on android v4.4 kitkat OS which is upgradeable to v5.0. It is powered by 1.4 GHz octa-core (eight core) processor. There are many phones under 7000 and xpress 2 is one of them.
The internal memory is 8gb and it can easily expanded upto 32 gb. The display is of 5 inch HD IPS. It's rear camera is of 13 megapixel and front facing camera is of 2 mp. This device has 2500 mAh battery capacity.
For connectivity, it features Dual Sim, 3G, GPS, Wi-Fi, Bluetooth, USB. You will get this phone in Silver, Blue and black colors.
→ Asus Zenfone C – Rs.5999
Asus Zenfone is a cheap smartphone. The Asus Zenfone C is an  Android running smartphone that was Announced this year in 2015, January. The device Features 4.5″ IPS touch screen with a resolution of 480×854.
It is powered by a Dual-core processor that is clocked at 1.2Ghz. With 2100mah of battery capacity, Zenfone sports a 5 Megapixel of rear camera and a low quality 0.3 mp front facing a camera.
→ Lenovo A536 – Rs.3699
Lenovo a536 is a touchscreen dual sim smartphone which is available in white and black colors. The phone doesn't support 4G but yes it has 3G and 2G networks. The display size is 5 inches and it has FWVGA display type. The rear camera is of 5 megapixel and the front facing camera is of 2 megapixels with Geo-tagging and digital zoom. It has no HDMI port, no NFC and no infrared, but it has Bluetooth, WiFi, 3G, 2G etc.
The battery capacity is 2000 mAh of Li-ion type. The device runs on android KitKat operating system and its powered by 1.3 Ghz of the quad-core processor with 1GB of RAM.
It has low battery capacity and build quality could be better.
→ Motorola Moto e – Rs. 5999 (2nd Generation) – Rs.5999
Motorola Moto E is a Dual SIM smartphone. This device runs on Lollipop 5.0 Android operating system. It was in  Announced in 2014, May. The phone features Features 4.3″ Capacitive touch screen with 5 MP of the rear camera.
It is powered by 1.2ghz Dual core processor with 1GB of RAM. Moto is under best mobile under 8000. It comes with 8GB inbuilt storage and you can easily expand its memory upto 32 GB using memory card. It has 2390 mAh battery capacity.
→ Micromax Canvas Spark 2 – Rs.4000
When Micromax launched their canvas spark series, many people ordered it and in just few days it became out-of-stock. To provide a spark at lower cost, now once again MMX has launched its new version, they named it Canvas spark 2.
It runs on android lollipop OS and powered by 1.3 GHz processor, it has the quad-core processor. It has 4GB internal storage and you can expand its storage up to 32 GB using the memory card. This mobile comes with 5 inches FWVGA Display. It has 5 MP rear camera and 2 MP front-facing camera.
The battery capacity is 1800 mAh. You can also checkout some mobiles under 4500 with 1gb ram.
→ Intex Aqua Slice 2 – Rs.5399
This mobile was launched on 29 September 2015, Well it runs on the latest android operating system- Android Lollipop 5.0. It's processor has been clocked at 1.2 Ghz quad-core processor. It comes with 1GB RAM, 8GB internal memory, and 32 GB expandable external memory.
Slice 2 has 5 inches of HD IPS Display. This latest smartphone features 5 Megapixel of rear camera and 2 megapixels of the front-facing camera. For connectivity, it comes with 3G, Dual Sim, GPS, Wi-Fi, Bluetooth, USB. The battery capacity is 2000 mAh.
→ Micromax Canvas Spark – Rs.4999
Canvas spark was announced on 29 April 2015 and just in few weeks it became one of thebest mobiles under 5000 It's build quality is amazing. This Tank-like build quality phone runs on an android lollipop and it's processor is clocked at 1.3 Ghz. It has a quad-core processor.
Like Unite 2, This phone also has 4.7 inches of IPS Display With Corning Gorilla Glass 3.For storage, Micromax has given 8 GB of internal memory and using the micro SD (Secure digital) card you can expand its external storage up to 32 GB.
It has 1GB RAM. It's decent 8 MP rear camera is quite good and for capturing selfies, it has 2 mp of front facing the camera. It's 2000 mAh battery gives 335 hours of standby and 7 hours of talk time.
For connectivity, it has Dual Sim, 3G, GPS, Wi-Fi, Bluetooth, USB. It is available in various colors: Silver, Grey, Black Gold, Black, White.
Currently, It's availability through flash sale makes it's tough to buy.